BROKEN HEROES MAKE Oi! GREAT AGAIN! STEP 1 kündigt für Anfang November die Veröffentlichung eines neuen BROKEN HEROES-Albums an. Ist ganz tapfer und vollbrüstig "Make Oi! great again" betitelt und unter partieller Mithilfe der local Buddies HUB CITY STOMPERS entstanden. Das Versprechen wurde gehalten, wer auf den raubeinigen BH-Sound steht, wird auch mit diesem Album nicht enttäuscht. 13 Blue Collar Anthems zwischen Gewalt, Way of Life und heavy Drinking.
Tracklisting:
1. Built to Last
2. Murder on My Mind
3. Beer Run
4. Something Special
5. Working Class Slob
6. This Ain`t For You (featuring Hub City Stompers)
7. We Never Run
8. Violence is the Answer
9. Ain`t No Good
10. Walk Tall (Semper Fidelis)
11. Good Times
12. 15 Pints (You`re Still Ugly)
13. Overnight Love Affair (featuring Hub City Stompers)
Die Erstauflage ist auf 300 Stück limitiert und erscheint im DigiPac-Sleeve. Ist bei uns im Shop erhältlich, einfach auf die Platte klicken: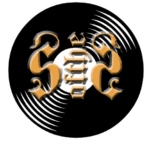 Gute Über-und Weiterleitung: Auch die HUB CITY STOMPERS vermelden News. Die Band hat das Label gewechselt, gerade bei ALTERCATION Records unterschrieben, und für das Frühjahr ein neues Album namens "Haters Dozen" angekündigt. Was insgesamt Longplayer Nummero 6 der 6-köpfigen New Jersey Skankster wäre.